28 Nov

How Medical Billing Mistakes Can Hurt Your Practice

We often read about how medical billing mistakes can adversely affect the patient.  While billing mistakes can certainly affect the patient and can become a huge hassle to have corrected, medical providers can also lose significant revenue as a result of a billing mistake.

Medical billing errors can cause healthcare practices to lose money as a result of unpaid or underpaid claims and can create an unstable financial picture for the future. According to medical website, Medical Bag.com, "Up to 80% of all medical bills contain mistakes. Mistakes can result in loss of reimbursement, and due to the zero tolerance policy of the federal government and the U.S. Department of Health and Human Services, practices can be prevented from billing Medicare or Medicaid services for years." In addition, the risks are not just financial, but they can also result in patient harm; failure to bill correctly can impact a patient's treatment due to an incorrect diagnostic code.

In some cases, medical coding and billing mistakes may trigger audits and investigations. In a worst-case scenario, they can lead to charges of fraud, forever damaging the reputation of your practice.  While there is a huge difference between making a mistake and engaging in fraud, the fact is that habitual mistakes, ongoing rejection of claims, and questionable practices can lead to suspicions.
According to Modern Medicine.Com, "The combination of busy doctors and undertrained staff results in inaccurate billing, requiring superbills to be returned to doctors," In addition, "Practices often fail to ascertain the correct insurance coverage and make sure that their services are determined to be medically necessary under the patient's insurance coverage."
Although all medical billing errors may be impossible to avoid, especially in busy offices where details can get lost in the shuffle, there are ways that your practice can reduce the amount of billing errors that are made.  By focusing on reducing and even eliminating the most common medical billing mistakes, you can make the most of your staff's time and maximize practice revenue. One of the most effective steps you can take toward reducing medical billing errors in your healthcare practice is to hire an experienced medical billing company.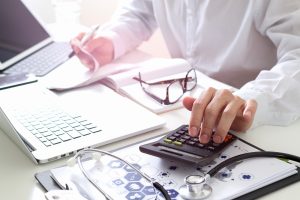 If you are still handling your medical billing and coding in-house and your billing errors are at an all-time high, you may want to seriously consider outsourcing these duties. Doing so will give you access to a staff of experienced coding and billing professionals and a range of other services that can help your business to reduce costs and increase revenue. Medical practices and health care organizations find they save time, money, and resources when they use an experienced medical billing company, making it worth the funds spent.
Medical Reimbursement Services of Long Island is a medical billing company that can handle every aspect of your billing, reimbursement, coding and reporting needs, so that you can focus on the most important aspect of your practice – your patients. With MRS, your practice will see an immediate reduction in billing errors because we have a staff of highly trained professionals with years of experience in the medical billing industry. Reduce billing errors and increase your revenue – contact MRS at 516-781-8100 today.