Our team at Medical Reimbursement Services of Long Island offers comprehensive medical reporting services that will improve the efficiency of daily operations at your practice. For medical centers, hospitals, and other healthcare offices looking to improve their operations, working with a healthcare reporting team may be the answer. Medical reporting is a means of documenting the performance of specific functions within an institution to optimize healthcare metrics, reduce errors, and increase efficiency.
What is Reporting?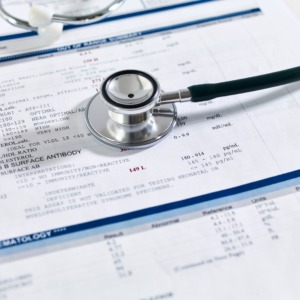 Healthcare reporting is a data-driven means of recording the performance of processes within your practice. Reports can help enhance the collection of vital patient data, reduce office errors, reduce unnecessary costs, and improve the processes within your facility exponentially. A comprehensive healthcare report can deliver critical areas like digital data, metrics, and key performance indicators (KPIs). The data collected in these reports can be leveraged to transform the metrics into insights to identify strengths, weaknesses and predict particular events before they occur. Healthcare reporting collects data from the following areas:
Insights to operational costs and claims.
Data gathered from patient care, electronic healthcare records, and trials.
Stats on patient behavior.
Predictive insights.
Patients can be harmed as a result of healthcare-related administrative errors. Our team at Medical Reimbursement Services of Long Island can streamline your process to reduce errors and improve your daily practice operations.
Benefits of Healthcare Reporting
Your practice stands to benefit a great deal from healthcare reporting. Here are some of the benefits of using a medical reporting service:
Predictive Analytics – Healthcare reporting and analytics has the power to spot potentially fatal medical issues in patients before they occur.
Reduced Unnecessary Costs – Healthcare reporting can make daily operations more economically efficient. Collecting and analyzing metrics associated with your practice's expenditure in all areas can help our team streamline your budgeting process and make alterations based on trust, ethics, and safety.
Healthcare Practitioner Performance – A healthcare report can shed light on how your medical staff and practitioners are performing.
Contact Us
Medical Reimbursement Services of Long Island specializes in medical billing, coding, reporting, and reimbursement. Healthcare is an invaluable service, and by implementing an effective reporting system to transform insight into action, you can improve the lives of your patients and staff while also responding to change. To discover more about our healthcare reporting services, contact our team today!