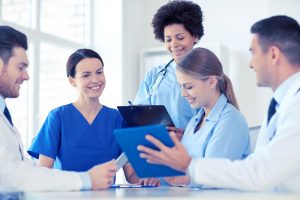 10 Jan

2018 Brings Changes In Medical Billing – Is Your Practice Prepared?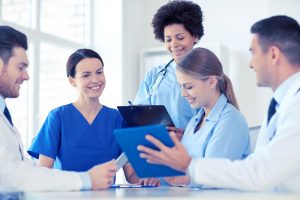 The onset of a new year often brings change to many industries.  New laws may go into effect, regulations may change and certain programs may begin or end. Changes in any new year are no stranger to the healthcare industry. Insurance coverage, premiums, policies, regulations and medical billing and reporting are all subject to change.  With Medicare and universal healthcare at the forefront of discussion in our country today, changes in healthcare services and healthcare reporting are imminent.
The American Medical Association released numerous changes to CPT® (current procedural terminology) codes and medical descriptions that go into effect in 2018. CPT® codes are the United States standard for how medical professionals document and report all of the services they provide. The five-character CPT® codes are used by insurers to help determine the amount of reimbursement that a practitioner will receive for services provided.  With the extensive amount of changes that are currently in effect – is your practice prepared to accurately and efficiently handle the new codes and regulations in medical billing?
While it is extremely important to be up to date on all the new coding and billing regulations, patient care should always remain as the most important aspect of your healthcare practice. If your staff is constantly shifting their focus from patients to billing, to correcting errors, it is often the patients that will suffer. One of the most effective steps you can take toward reducing medical billing errors and ensuring that your healthcare practice is in compliance with the latest medical billing regulations, is to hire an experienced medical billing company. Keep in mind that their employees are specialists who are constantly on top of any changes in the medical billing industry and their reports and records are often far better organized than your in-house staff. In addition, claims are submitted in a more timely fashion and as a result, paid much more quickly and efficiently. An experienced medical billing company can help your practice adjust to and succeed in the constantly changing world of medical billing and practice management.
Medical Reimbursement Services of Long Island is a medical billing company that can handle every aspect of your billing, reimbursement, coding and reporting needs, so that you can focus on the most important aspect of your practice – your patients. With MRS, your practice will see an immediate reduction in billing errors because they have a staff of highly trained professionals with years of experience in the medical billing industry. They are always up to date on the latest codes and regulations and perform medical billing at the highest level of efficiency and accuracy. Spend more time with your patients, reduce billing errors and increase your revenue – contact MRS at 516-781-8100 today.